◐
Fees
We charge separately for setup of a pay-per-click (PPC) campaign and ongoing maintenance of campaigns.
(Setup fees do not apply if you are continuing on with AdWords or other network advertising following a PPC Research Project.)
PPC campaign setup
Setup costs for new campaigns vary considerably based on how ready your site and content are, how able you are to participate in editing content, and -- if you need us to do content production/editing for you -- how clearly you are able to specify what you want. Clearer requirements always reduce costs.
In other words your business will be someowhere on a sliding scale from "we don't know, just do it all for us" to "we do everything on the site, you just do the AdWords bit and tell us what new pages to make".
New PPC campaign setup: £90-400 range; as noted above, the more expensive cases are where you need us to produce new content or design for landing pages. After setting up initial campaigns, adding new campaigns may not add significant cost at all: it depends whether it is similar or requires new research and content. Therefore this has to be quoted case by case.
PPC campaign management
After campaigns are set up we charge a flat rate monthly management fee for ongoing optimization work. Why monthly and ongoing? Our basic principle is that performance and efficiency of PPC campaigns can always be improved, and this takes time: months especially if your click budget is lower and therefore you have less data to tell you what is working. The second principle is that there is no such thing as zero-cost PPC management: assuming you accept that you cannot just set and forget PPC, then it means someone is managing it. More or less time can be applied and more or less expertise: this is where you try to get a good balance relative to the ad budget and value of optimizing the campaigns. Obviously we feel working with KnowledgePower gives you this value for money :)
We manage your AdWords account via Google's My Client Center (MCC) system, which means you pay Google directly for clicks, at cost. Our management fee is charged separately.
Click budgets - The click budget you allocate needs to be sufficient for your commercial goals (such as lead acquisition). » Please see our separate page about ballpark click budget figures here. On the same page you will find a link to our free PPC campaign budget calculator.
With a minimum monthly click spend of £600, our management fee is set from £300 + VAT pcm. As this is fixed up to quite a lot higher click budgets involving more complexity, this means that a higher click spend is more efficient. The complexity depends on your targeting, ad tactics, range of offers, and frequencey of change. Therefore once again this is something we need to quote case by case once we understand your business needs. Please contact us for no-obligation discussion of your budget and PPC options.
Terms: We don't require long contracts. Limited test research campaigns can be conducted in two months. To work on proper advertising campaigns, optimizing and discovering the best areas of commercial results, you should plan to commit to campaigns over at least 6 months and review regularly to allocate budgets based on confidence about ROI and opportunity cost of ad spend versus other marketing opportunities.
AdWords research projects: We undertake AdWords research projects for newcomers to PPC, for lower click budgets and a fixed fee plus reporting and recommendations. Find out more about this here.
Startups / small local business: For small businesses with click budgets under £600 per month we can still help by advising you on strategy, looking at your data, or arranging training sessions with your team.
Read on below for additional service aspects to consider for your marketing management.
---
Service Features
Our normal work on your AdWords will include setting up tracking/analytics if not already in place, and tweaks to your landing page or important site elements where you agree with our suggestions to improve obvious issues. We track and optimize your campaigns generally on a daily basis, rotating through your ad groups.
Most of our clients require some of the following additional services and these affect the scope (and therefore cost) of PPC services we provide you:
Consultation meetings at your offices or on regular conference calls
Custom creative (text, images, video) and landing page design / publishing
Other website improvements or supporting content that relate to the PPC campaign working well
Expansion of your PPC campaigns into Bing
Facebook advertising management
We also provide a Webmaster Service to help look after your hosting, uptime monitoring, data backups, Analytics, tracking errors, managing redirects, etc etc. This is highly recommended if you have not already got dedicated IT staff or service provider covering such things in your business.
---
Local Business PPC Assistance
KnowledgePower is based in Hampshire and we can come to your offices in the Southampton / Portsmouth / West Sussex radius, as well as provide online support for clients further afield. Please take a look at our AdWords introduction page for some general notes about our approach to PPC.
We are always happy to work alongside your web designers or other marketing experts such as SEO or email managers. If you are looking for solutions in those other areas we can quote to provide services from KnowledgePower as well as refer you to specialists we know locally.
Get A Quote
Whatever your current level of Adwords experience, give us a call or email and we will be happy to discuss ideas without any obligations.
Phone: 02392 809717
Request a call back -
Click here to schedule a convenient time for us to call you
Email: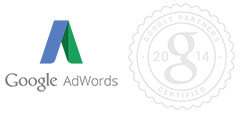 « View list of marketing services for local Havant / Portsmouth / Hampshire clients