AdWords Training
Google AdWords is the biggest and most powerful advertising option available to modern businesses. But taking advantage of it can be difficult and full of costly mistakes, if you don't approach the campaign setup and management in the right way.
As well as being a PPC-specialist digital marketing agency, KnowledgePower is now offering training courses for entrepreneurs and small business staff members, so that a greater range of businesses can take advantage of running AdWords ad campaigns in the right way.
Join one of our short and inexpensive courses and get started on the right foot with your AdWords.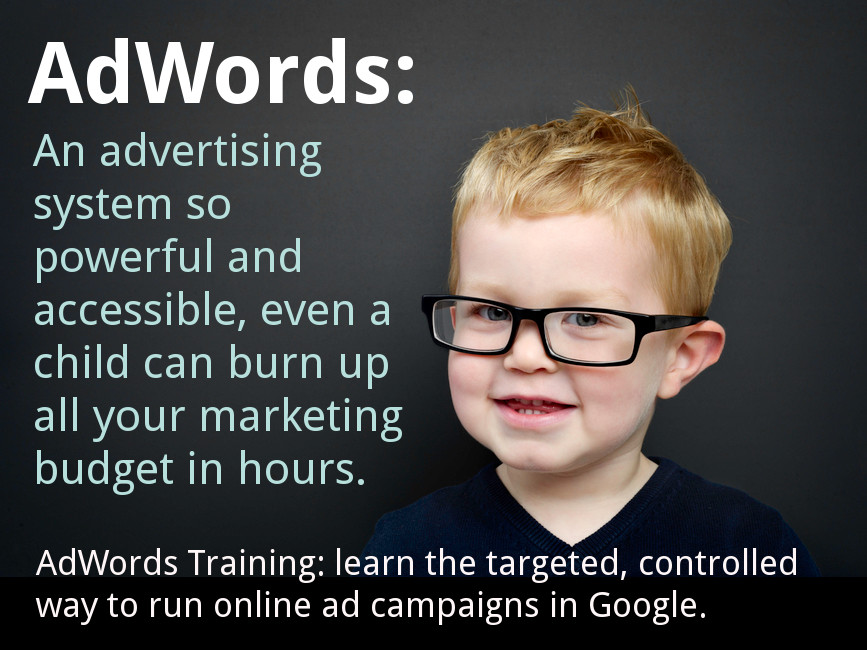 Courses
Our main course, held at the KnowledgePower office on Hayling Island is the Introduction to AdWords.
In addition we offer customized and more advanced training seminars, available at your business premises in evening or intensive formats. Please enquire if you require a particular course format or training at your offices.
Introduction to AdWords - Course format
The Introduction to AdWords gives you a overview of why AdWords is potentially important for your business, and how to approach it strategically. We dive into tactical detail, covering common mistakes to avoid, tips for exploiting search and display advertising, and consider performance topics beyond the ads themselves, e.g. landing page design.
The course is written and presented by George Baily, Google AdWords certified account planner at KnowledgePower.
The classes will be delivered via slideshow with the opportunity to ask (and answer!) questions:
Relaxed and informal presentation
Active pairwork exercises: no falling asleep :)
Small classes, max 8 attendees
Bring paper and pen; but no laptop/PC required.
This course is not an official Google training product and all trademarks and rights for AdWords and associated products belong to Google.
Please fill in our short enquiry form to receive course details and next course dates.
Who is the training for?
Small business managers and entrepreneurs
Recent graduates or interns looking to gain quick practical knowledge about pay-per-click marketing
Company staff newly assigned to cover online marketing
Company managers who need to supervise others working on online marketing
Non-marketing professionals planning to advertise through AdWords
What will I learn?
The Introduction To AdWords course consists of 1+2 classes. The first class is a strategy introduction putting AdWords in context of what alternatives you have in digital marketing, such as SEO. The second class is about practical techniques of campaign setup and targeting, and the third class covers concepts and examples for optimizing PPC campaigns.
After you take the Introduction course, you will be more confident about working on AdWords and more likely to focus on the correct tactics and optimization going forward.
Books can be written (and have been) about mastering Google AdWords. Longer and more in-depth courses are available, please enquire.
What prior knowledge is needed?
No digital marketing knowledge is assumed. However, this course will be most meaningful for people who are already thinking about or working on the online marketing of their business. Additionally, if you already have an AdWords account then you will be able to relate the ideas in the course to your real-life ad campaigns.
If you already have ad campaigns which you are interested in getting better control over, you may wish to consider requesting an account audit from KnowledgePower. We can also cover questions based on your existing ad campaigns within the class time, if your questions are submitted in advance.
Dates, registration, and fees
Courses are currently run every other month. Please fill in our short enquiry form to get the next course dates.
Registration is open to anybody. Please note unfortunately our offices are not wheelchair accessible. This course can be delivered at your premises by arrangement.
The Introduction to AdWords course costs £195 per head with discounts for company group booking.
Discounts and free places are available for current KnowledgePower clients.
Avoiding Common AdWords Mistakes
On a general level, the most common mistakes businesses make with AdWords are:
Budgeting too little, working on it too unscientifically, giving up too easily
Not giving it enough planning and attention; not assigning focused or skilled personnel
Advertising in a poorly targeted way
Adopting advertising tactics that don't match the customer or product/service offered
All of the above areas are covered in our Introduction course, plus a series of positive tactics to deploy that help get you results for your ad spend.
Doing well in AdWords, like most things in online marketing, is a combination of hard and soft skills. If you are planning to advertise online, or have already started, you will need a combination of analytical and creative resources. Seek out ideas and learning on both.
---
About / Contact
Contact George at KnowledgePower:
[email protected] - 02392 809717
About KnowledgePower - Contact now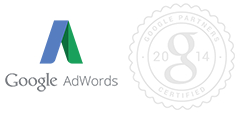 As well as managing your online advertising, we can offer internet marketing advice, website content building projects, webmaster support and a unique social media content curation service.
Interested in SEO? Get a free automatic site report listing errors and on-page optimization priorities for your website.